| | |
| --- | --- |
| Skype | savi@kingtuvprinter.com |
| Type of business | Private enterprise |
| Main Market | Europe and America、South America、middle East、India |
| Brand | KINGT |
| Number of Employees | 200-400 |
| Annual sales | 200000000 |
| Established in | 2009 |
Shenzhen KINGT Technology Co.,Ltd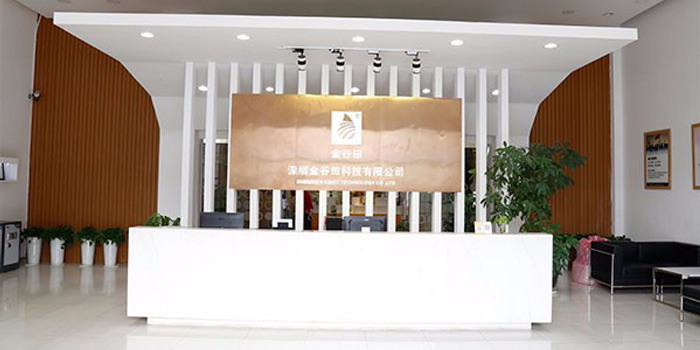 About us
Innovation and Technological Breakthrough
We provide the newest technology for UV flatbed printers. We focus on high quality and production process .
More about US
What did we do ? How do we differentiate?
Shenzhen Kingt Technology Co.,Ltd is located in Pinghu Town Longgang district Shenzhen City, which is a scientific technology enterprise engaged in design, R&D, production and sales.
We specialize in the production for the flat-bed inject color printer and industrial UV relief color printing machine. Our products are in strict accordance with ISO9001 systems and CE standard for quality management to orientation, which lead to the high printing efficiency of 20-60 square meters per hour, high resolution and perfect printing effect.
Our UV flatbed printer can apply to a wide range of materials, including plastics (ABS /PC/ TPU/ PE/ PP etc.), metal, glass, ceramics, acrylic, leather, bamboo& wood, stone and so on. Meanwhile the printed materials by our printer can exhibit of strong sense of touch and 3 Dimensional effect. The 100% color reduction degree for which can be achieved. Kingt printer is the first choice for the current industrial large volume color printing on decoration and advertising design printing.
Our company pursuits the operation of printer for the people orientated, faith based and the technology glory. We promote the cooperate culture of unity and harmony, bravery of accepting challenges and struggle, continues improvement and updating ourselves. We would keep meeting customer's requirements and enhancing the overall quality and management capability to advance with the times.
Professional high quality support innovative
Who are we?
We manufacture UV Industrial printer, At the moment the best in UV flatbed printing .We offer best technical support and partnership for your needs.
Kingt Technology is profeesinal uv industrial printer manufacturing company in China, We have our own big building for manufacturing the printing machine in ZhenJian province and also workshop in Shenzhen. We guarantee our quality ,there are a lot of QC points in each production flow .We have a wide range of machinery for manufacturing and testing ,which is necessary to achieve the highest quality. We manufactured already for a lot of countries and do a lot of OEM service. with a reputation for innovated products ,with excellent quality for the manufacturing .
Production & test Equipment
We own all the necessary test equipment's to achieve a higher quality . Automatic production for assembly
Quality Checking
We'll do everything we can to achieve the highest quality prossible
Our Target
Working with professionals in the UV printer field ,Helping Customers with what they need.
What we achieved
Contact Us
Contact us or Mail us with your request
Office Hong Kong:
Room D,13/F,Wah Lik Industrial Centre,459-469 Castle Peak Road,Tsuen Wan,HongKong.
T: (+852)21912101 F: (+852)21917116
Factory:
Shenzhen Kingt Technology Co.,Ltd
15th,Xinkang Road,Pinghu Town,Longgang Disrict,Shenzhen,Guangdong,China.
T: 0086-755-82339488
Mobile: +86 13823102195
Emaile:info@kingtuvprinter.com
F: 0086-755-82336288
Please feel free to give your inquiry in the form below.
We will reply you in 24 hours.